OUR SERVICE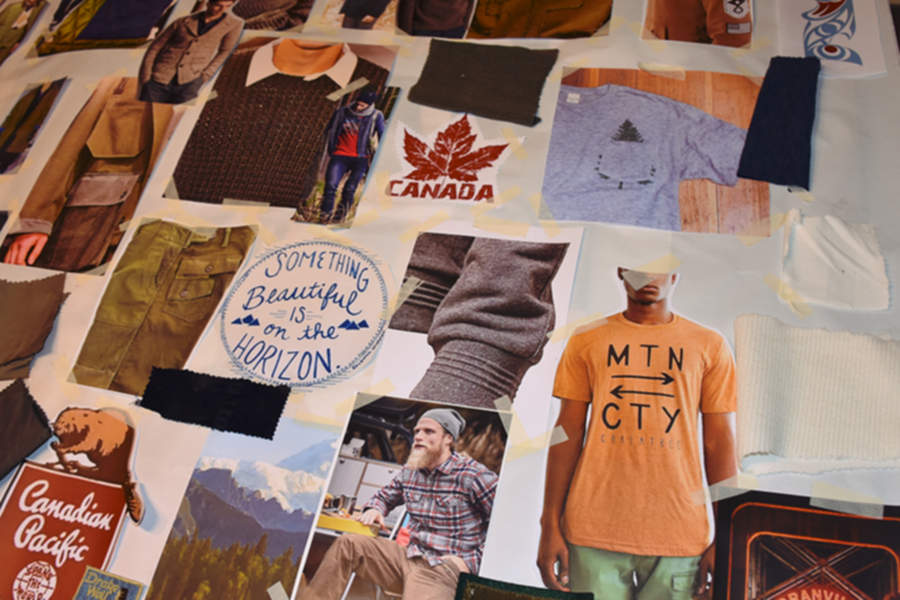 MOODBOARD
Initially, we realise a mood board for inspiration and to better show our ideas for a new collection to our clients.
We add pictures to it for suggestion, swatches of fabric to show quality and finishing and graphic inspiration.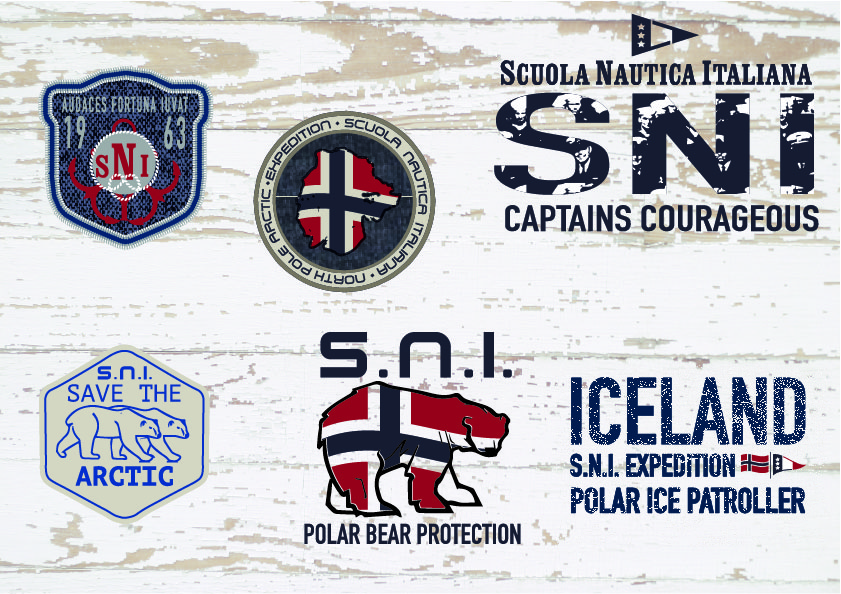 GRAPHICS PROJECT
We design all graphics for a collection, from patches to print and embroideries. Together with the tech sketch we supply physical samples to show the quality level.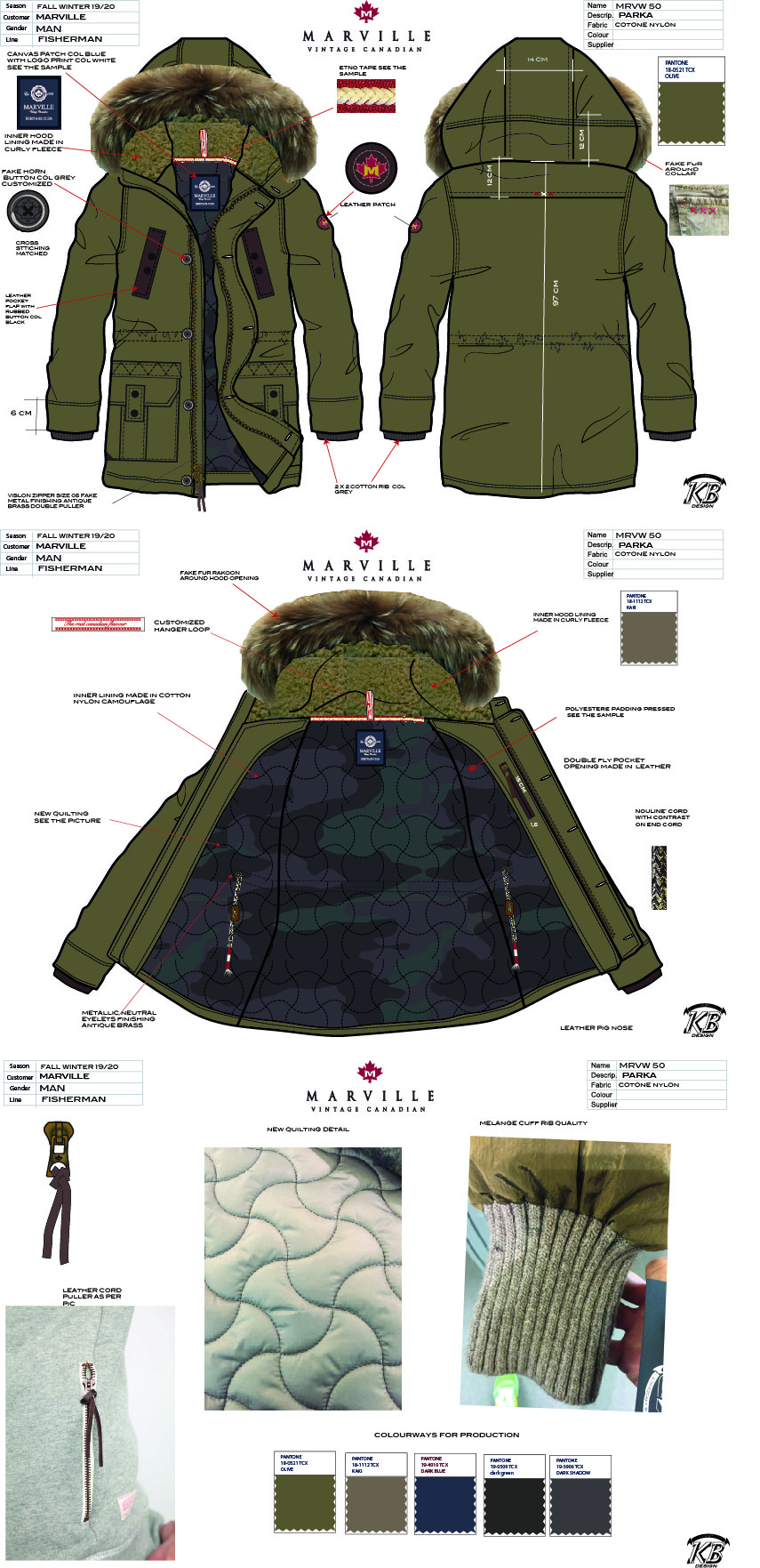 TECHNICAL SKETCHES
All technical sketches are realised using ADOBE ILLUSTRATOR CC with all technical specifications written in English. Together we supply pictures for construction details, workmanship and sometimes samples to follow for correct fitting.
FRONT AND BACK sketch
INSIDE sketch
Inner lining detail
inner pockets
inner workmanship
DETAILS
PRODUCT DEVELOPMENT
Together with our client we follow all production
steps to check correct fitting,
original details and production arrangement.
We define the inner lining, inner labels and final finishing of fabrics.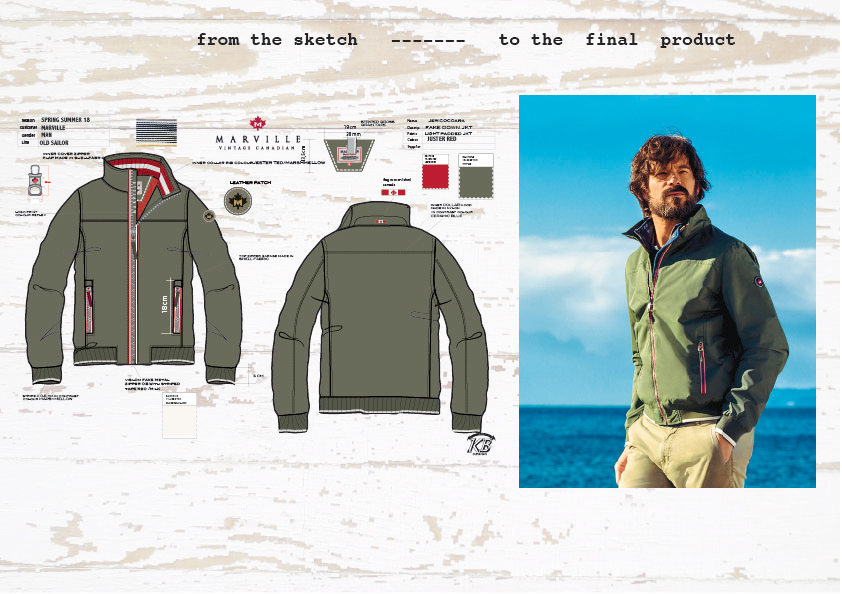 FROM THE SKETCH TO THE FINAL PRODUCT
…at the end we present the final collection to the client and we manage the photoshoot. We can also propose some of the best fashion photographers.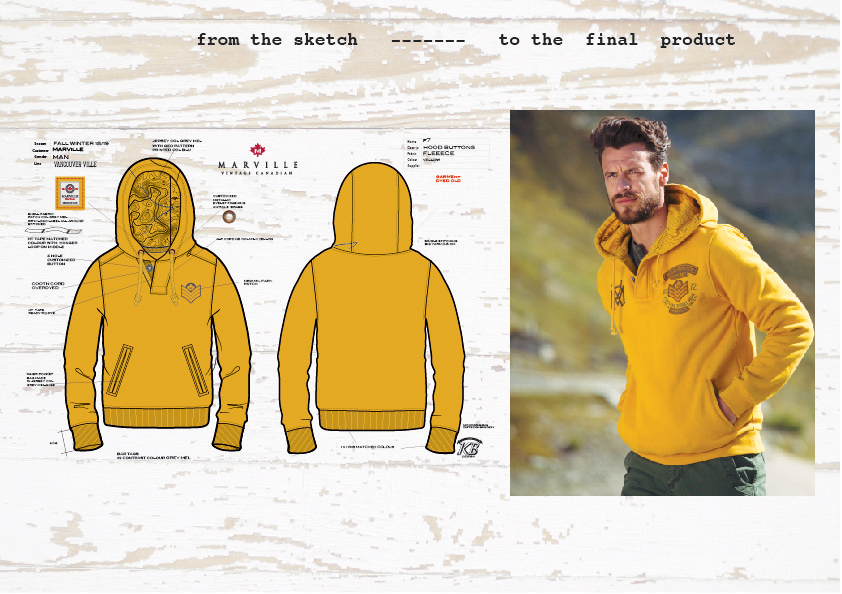 we can make :

outherwear
fleeces
polos and t-shirts
shirt
trousers-bermuda
beach short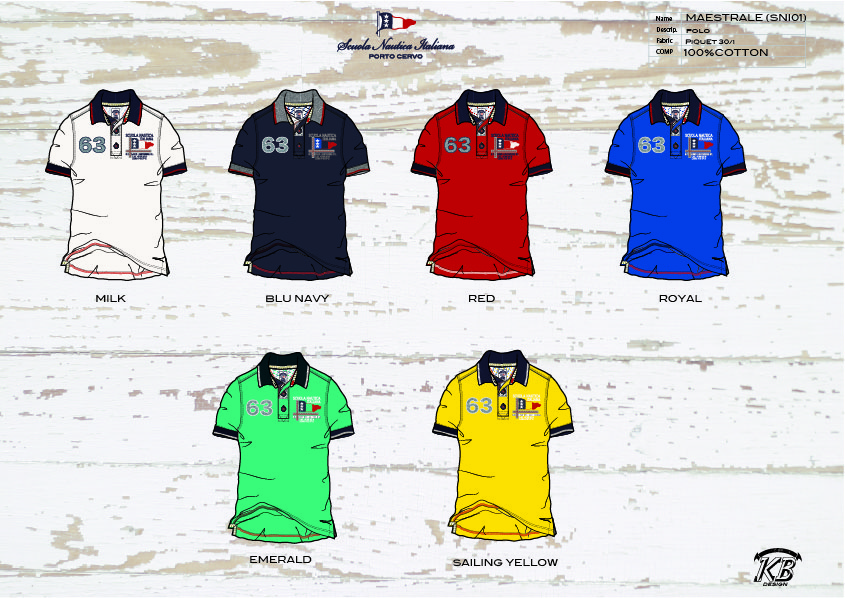 COLOURWAYS FOR PRODUCTION
We propose all colourways for production with combinations for each style along with the workbook for sales agents
ART DIRECTION
We can create and develop a complete collection or just some capsules. Either way, we check and coordinate all the rest of the collection, taking care to correctly match the style we create and the clients sketches.
A
LL SPECIFICATION , ZOOM DETAIL
OY